The Project (2010)
Ye emperors, kings, dukes, marquises, earls, and knights, and all other people desirous of knowing the diversities of the races of mankind, as well as the diversities of kingdoms, provinces, and regions of all parts of the East, read through this book, and ye will find in it the greatest and most marvelous characteristics of the peoples especially of Armenia, Persia, India, and Tartary.
Marco Polo, Il Milione

Science and science communication along the Marco Polo trail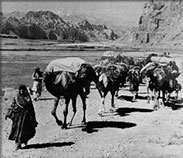 From 17th July to 12th September 2010, a group of scientists, journalists and media professionalstravelled along parts of the Silk Road in order to carry outa variety of genetics research projects, the details of whichwere made available to the general public (through videos, interviews, blogs and online forums) before, during and after the expedition itself.
The group travelled 14,000 km across 6 countries, visiting 22 communities, and took samples from 700 people.
The initiative wasalso an opportunity to establish further links between China and Italy,both of which have hosted or will host world fairs (Shanghai in 2010 and Milan in 2015).
Research topics
There were three main themes that were developed during the expedition: population genetics, the genetics of taste and the genetics of food preference. These were accompanied by genetic studies of smell, of hearing and of colour perception.The results of these tests, when analysed, should give us a more complete genetic picture and also help us to understand and interpret the data on taste better.
Science for everyone
An extremely important and innovative aspect of the MarcoPolo2010 project was that the whole enterprise (from design, to expedition, to data analysis) took place, whenever possible, in full public view.
In this way, important scientific research also becamepart of an interactive and fascinating science communication project.

Communication and popularisation initiatives
Two film-makers, Carlo Auriemma and Elisabetta Eördegh, accompanied the researchers on the expedition, filming the changing landscape along the Silk Road, the various communities visited by the members of the research group, the dishes cooked, and the testing sessions undertaken. The resulting documentary, "MarcoPolo2010", also describes the aims of the project and the preliminary conclusions to be drawn.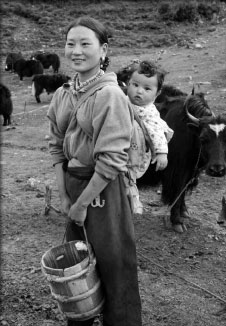 After the national premiere in Trieste last November, the documentary was shown on regional television (RAI Friuli-Venezia Giulia) and was translated into Slovene and shown on Slovene television. In addition, it was shown as a special episode of Superquark, TG Leonardo, GEO and the RAI. Future screenings in cinemas and theatres in the largest Italian cities are also planned. An English version is also available for international audiences.
A book on the MarcoPolo2010 expedition is near completion.
MarcoPolo2010 has been present at many cultural events. In particular we would like to mention the stall at the Slow Food show in Turin (21st-25th October 2010) which had over 200,000 visitors, the Researchers' Night in Trieste, and the projection of the documentary "MarcoPolo2010" at the international science film festival Vedere la Scienza (Seeing Science) in Milan, where it won the first prize in the academic section. The documentary has also been selected for the Life Science Film Festivalto be held in Prague on November 2011.
Partners
Institute for Maternal and Child Health IRCCS BurloGarofolo, Trieste
Sissa Medialab, Trieste
Terra Madre
Department of Sciences of Reproduction and Development, University of Trieste